HRRL July 2012Run
Jump to navigation
Jump to search
Goals
measure the Beam spot size on target
Measure the Transmission
Measure Positrons produced
Runs
Energy Estimation on later day runs
When RF knob was at 4.19, the energy is about 11.56 MeV with rms energy spread of 0.66 MeV
Setup
Detector2 (NaI-2 , S/N 60002-8292-I) is at beam left. It needs 1080 V. IAC_NaI_Detectors#Det2
Detector3 is at beam right. It needs 1060 V. IAC_NaI_Detectors#Det3
(When taking down the experiment It was observed that NaI-1, S/N 60002-8454-I was on the Beam right location).
NaI-3 was replaced with NaI-1 after run#3663. 

Here are images of setup: HRRL_Positrons_Jul_2012_Runs_Setup
Crystal
NaI crystal sizes: 3"x3"
SAINT-GOBAIN
CRYSTAL & DETECTORS
MOD. 3M3/3
S/N:60002-8453-I
P/N:IA-1377
BICRON
Detector Efficiency: Media:SAINT-GOBAIN_3M33_Efficiency.PDF
Detector Efficiency: Media:SAINT-GOBAIN_Efficiency.PDF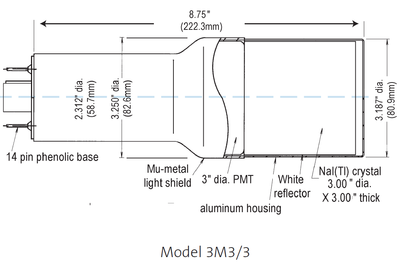 T1 converter Target spec
0.04 inch = 1.016 mm: File:CHIPs T1 TungstenTargetMatCert 1mm.pdf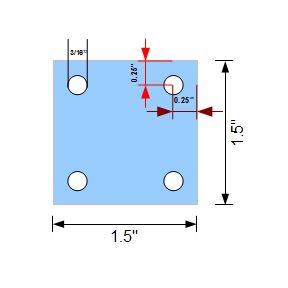 In the second week we changed T2 to the same target as T1.
HRRL_Positrons_Jul_2012_Runs_Setup#Targets
Shieldings
What will I do if I run again
Improvements_HRRL_Positron_Runs_July_2012
Links
Dipole mapping: [[1]]