FC Analysis
Jump to navigation
Jump to search
For each beam pulse:

For distribution over all beam pulses:



 


Here is:
1. ADC# = bridge#
2. Pulse# = ReadOut# = Entry# = Event#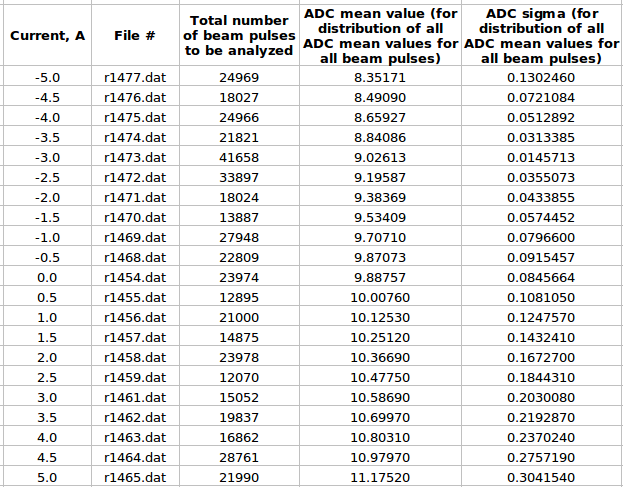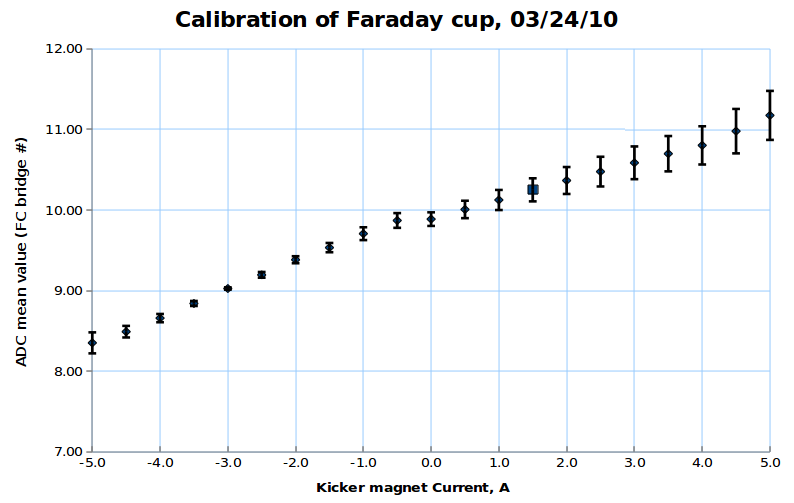 Example of ADC mean value distribution: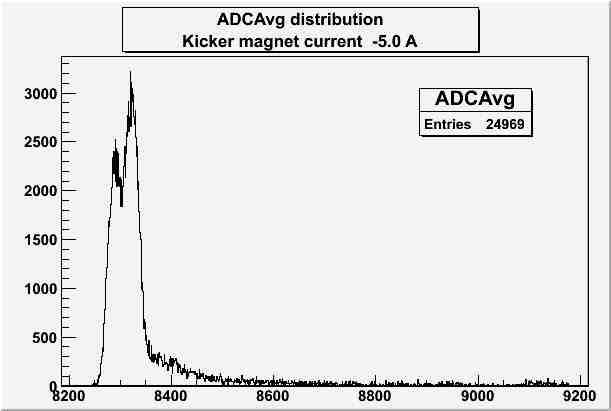 Below is the plot of the charge in Faraday cup (pC) as a function of magnet current (vertical axis, A) (basically magnetic field) and ADC (horizontal axis).