Al subtracted ToF/Energy specrta
Jump to navigation
Jump to search
The ToF spectra of an Al target is subtracted from neutron producing targets in order to help isolate the set of true neutron events. Each spectra is scaled by 1 over the number of beam pulses before subtraction.
DU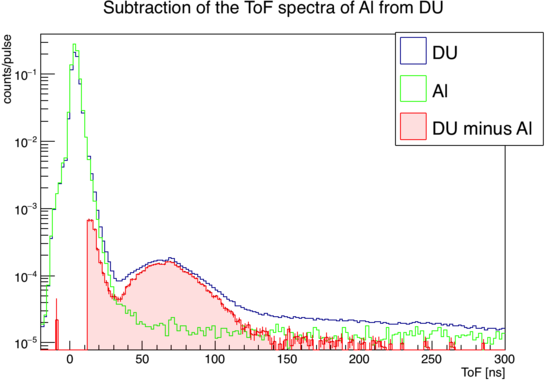 The linear plot below excludes detector 102: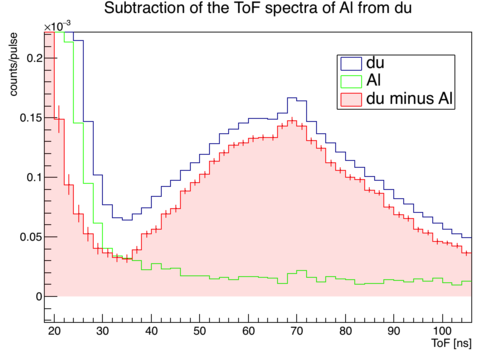 D2O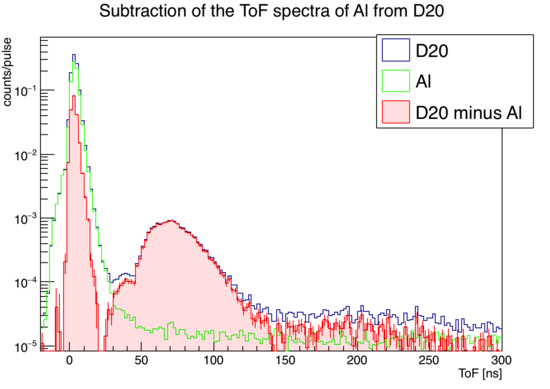 The graph below does not include detector 102.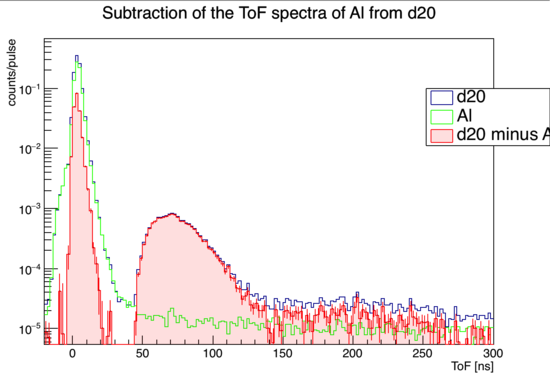 Same as above, but linear.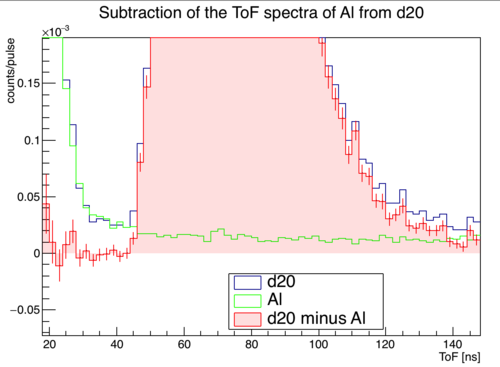 Energy
cuts: No detector 102 && ToF < 150